Gurgaon Chapter – November'22
We hosted a Happy Hours mixer about 7 months back in Bangalore. This event saw an osmosis of powerful conversations among high entropy folks of the startup ecosystem.
Taking a step further in this direction, we are elated to announce the second chapter of the Business Bar Mixer series. We are hosting an evening in a casual setting for entrepreneurs, investors, and startup enthusiasts to come together.
Our motto is simple – there's no agenda!
Talk about common interests, upcoming trends, discuss what's on your mind and simply have a good time.
The event will be held in Gurgaon, details of which will be shared 48 hours prior to the event. We resonate with Sofar Sounds in creating initimate spaces – and like them we also host our events at secret spots. The event will be a closed door event with a mixed bag of 25-30 versatile individuals. 
Time: 26th November 2022, (Saturday) evening || Venue: some secret spot in Gurgaon. (will let you know 48 hours before the event)
This event will be hosted with kind support of TagHash and RiverWalk.
Bangalore Chapter – April'22
Imagine getting to discuss business stories with the who's who of the business world in a casual setting!
BusinessBar is about to turn two years in a few months. In this time we have brought to you 50+ detailed stories from the startup and business world. We at BusinessBar believe in the power of conversations. Conversations are a two-sided affair and that's why we consider the content of BusinessBar as a mere starting point.
Taking a step further in this direction, BusinessBar hosted its first-ever offline event – BB Mixer with Happy Hours. The agenda was simple – that there's no agenda. The event was a huge success, and the energy was infectious. We had a blast hosting 50+ incredible members of the startup community, including VCs, working professionals, and founders from ten different companies
The event was held on 2nd April at Glip HQ in HSR (Bangalore).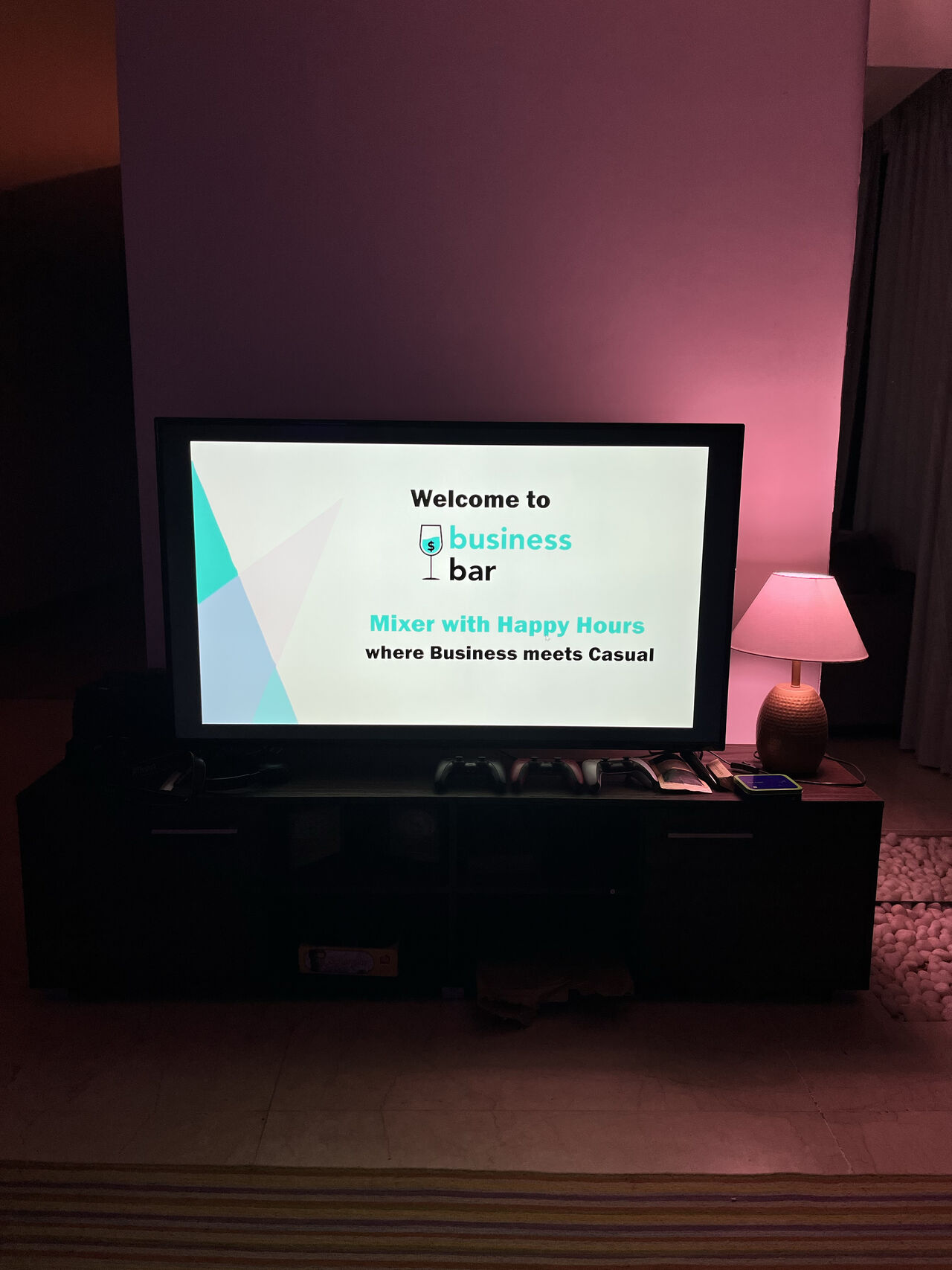 We've been overwhelmed by the response, and curating our invitations had been a difficult task. If you were unable to attend this event, we will keep your name on file for the next one, which will be held in Gurgaon soon. Stay connected with BB on all social platforms and never miss an update.